Suzanne Thomas is a London hypnotherapist who uses hypnosis, relaxation, self-hypnosis, mindfulness, NLP, imagery and visualisation within a counselling, therapy framework.  She is fully registered.
There is plenty of information on this website about hypnotherapy, counselling and psychotherapy, but each person is individual so I have found that most of the really successful work I have done with clients begins with a phone call. When you get in touch for the first time you may feel unsure or nervous. You'll get straight through to me and if I can't take the call I'll get back to you as soon as I can. Most of all we all need to talk, I offer the most professional and sensitive psychotherapy Chelsea or psychotherapy London can provide.
You can call me on 07770 378791 or email suzannethomas@suzannethomas.co.uk.
Call me and we can discover how to begin to find the solution to your issues.
Suzanne Thomas sees clients in South Kensington:
Sloane Avenue
South Kensington SW3
E: suzannethomas@suzannethomas.co.uk
T: 07770 378791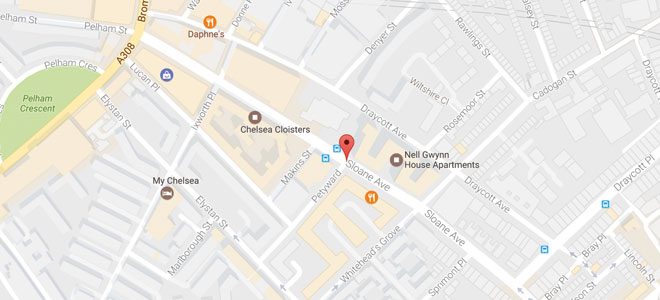 See on Google Maps
Useful Resources
Reading
You Can Heal Your Life, Louise L. Hay
Publisher: Hay House
ISBN: 1401901395
Wizard of Oz (Everyman's Library Children's Classics), Frank Baum, W.W. Denslow (Illustrator)
Publisher: Everyman's Library
ISBN: 1857159039
To book a hypnotherapy treatment